posted November 19, 2023
Aloft Dallas Love Field
We are seeking a dynamic Operations Manager to help lead our team through opening and beyond. Our Operations Manager will create a warm welcoming experience for every guest. Your positive attitude will guide our team to achieve greatness. 
Key Requirements:
Responsible for supporting all aspects of the operation including guest and employee satisfaction, human resources, financial performance, sales and revenue generation and delivering a return on investment. 
Assists the General Manager in leading the team in the development and implementation of property-wide strategies. 
Verifies the implementation of the brand service strategy and brand initiatives with the objective of meeting or exceeding guest expectations. 
Builds relationships with key customers and is involved in the sales process.
Must be available to work flexible hours including evenings, weekends, & holidays.
Responsibilities:
Demonstrates hotel culture by creating a fun, happy, and safe work environment.
Acts in the capacity of General Manager in his or her absence.
Performs duties of the department supervisors in his or her absence.
Responsible for the appropriate scheduling of the front office and front desk team members, labor reports, and payroll.
Monitors statistical and financial records, prepares reports for the hotel.
Assists in the development of the annual marketing plan by developing strategies to increase occupancy and revenue.
Monitors the actual to budget ratios throughout the year.
Responsible for team member engagement, communications, training, and development.
Promotes and adheres to Atlantic Hotels & Hilton Hotels policies, procedures, and culture.
Responsible for Guest Service scores, reviews the scores with the staff, site areas for improvement, and creates incentives.
Ensures that guest call back program is in place and repeated with every check in, daily with documentation.
Reviews the manager on duty log for all shifts and ensures that any and all issues are addressed and documented.
Protects the hotel and assets by enforcing and maintain security, preventative maintenance, and safety program.
Motivates the staff and establishes a productive and positive work environment.
Establishes consistent operating procedures.
Organizes all deposits as directed by the General Manager.
Loads all direct bills into the system as directed by General Manager.
Keeps abreast of the competition, completes the occupancy and ADR call around report daily.
Adheres to local, state, and federal laws in regards to FLSA, OSHA, EEOC and any other compliance board.
Provides orientation for new employees.
Handles guest complaints and special requests.
Demonstrates a commitment to service and guest engagement.
Completes additional tasks as assigned.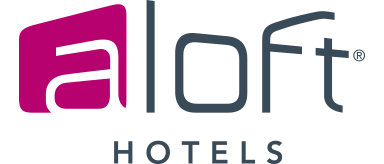 2333 West Mockingbird Lane
Dallas, TX 75235
Current Job Openings
Aloft Dallas Love Field
133 Room Hotel
Pet Friendly Dallas Love Field Airport Hotel with Shuttle
Designed to complement your sense of style, Aloft Dallas Love Field takes your love of travel to a new level with thoughtful amenities in an ideal location. Our pet-friendly hotel is 1.5 miles Dallas Love Field and offers a complimentary airport shuttle to and from the transportation hub. We also offer easy access to the headquarters of several multinational corporations in and around downtown Dallas. Relax in one of our rooms featuring a signature bed, walk-in shower, Bliss® Spa amenities and mini-refrigerators. Our loft-inspired accommodations are designed to help you balance work & play thanks to desks with connectivity stations, LCD TVs with premium channels and free high-speed Wi-Fi. Before or after an adventure, meet and mingle with friends at W XYZ® bar, grab a snack from our 24-hour pantry and unwind in our Re:mix lounge. You can summon Botlr, our robotic butler, at any time of day or night for room service. No matter what brings you to Dallas, Aloft Dallas Love Field will make your stay effortless.
---