posted November 19, 2023
Atlantic Hotels Group
Looking for an energetic and talented candidate to take on the job of Task Force Regional Director of Operations
The Regional Director of Operations will provide multi-hotel leadership, focusing on guest satisfaction, associate satisfaction, and owner satisfaction. Acting as a direct supervisor to General Managers, the RDO will provide support and resources, both in person and remotely, while reporting to the COO. Other responsibilities may include but are not limited to the following: 
- Promotes hotel's policies and philosophies to associates and guests through direct and indirect interaction
- Oversight of all financial aspects of each hotel in portfolio: P & L, CapEx, Forecasting and Budgeting.
- Ensures operational excellence for all hotels in portfolio; provides support, critique and guidance to hotels falling short of brand standards and/or company expectations.
- Ensure brand QA Compliance/Performance and approving action plans generated by hotel.
- Acts as liaison between hotel General Manager and discipline coaches, including but not limited to: Sales and Marketing, Finance, Learning, Facilities, PR, Revenue Management and Owner Relations.
- Acts as role model and provide guidance on company culture. Selects, develops, manages and leads management team members.
- Guides, develops and implements policies, procedure and systems to improve business operations.
- Provides leadership to annual marketing plans.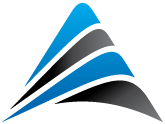 1700 Pacific Ave Ste 1850
Dallas, TX 75201
Atlantic Hotels Group
Management Company
About the company
Atlantic Hotels Group was formed in 1999 by two brothers, Salim and Perry Molubhoy. The brothers share a unique entrepreneurial style of hospitality and service that has enabled them to be one of the most successful creators of an original hotel model. Their portfolio is now considered the pinnacle of the hospitality industry.
In 2000, Perry and Salim built their first hotel, a 79-room Holiday Inn Express & Suites off of the Dallas Tollway and Parker Road in Plano, TX. In 2006, the Molubhoys designed a 1940's Hollywood-themed Holiday Inn Express, located at Twin Creeks in Allen, TX. Well-exceeding industry benchmarks, and unique in nature, Intercontinental Hotels Group (IHG) was proud to announce the addition of this one-of-a-kind hotel to the franchise. Since the initial flagship hotels, the Molubhoy brothers have added several contemporary-themed hotels that have put Atlantic on the hotelier map, including; a Holiday Inn Express and Towneplace Suites in DeSoto, a Staybridge Suites in Irving, and a premier benchmark Holiday Inn Express & Suites near the Galleria Mall in Dallas. Combining one brother's sense of style and the others sense of operation, Atlantic Hotels, Inc. became internationally renowned.
---